Something's Cooking With The New Executive Chef at Cora Cora Maldives
It's Freedom Time! Cora Cora Maldives is delighted to announce the appointment this summer of Chef Anuj as its new Executive Chef, ready to take guests on a gastronomic journey to remember. Inspired by the freedom ethos, Chef Anuj believes that good food also feeds the soul and makes guests smile.
Chef Anuj has been mesmerised by cooking since he was a young child, and would frequently visit his father's restaurant in Dehradun, a beautiful town in the mountains of Northern India. He was amazed by the impeccable presentation of each dish, and this inspired him to become a chef and finesse his own presentation skills when it came to refining the art of cooking. As a skilled culinary professional, Chef Anuj has more than 20 years of experience in international and Asian cuisine. Including being Executive Sous Chef at the One & Only Reethi Rah with a team of 105 chefs and six outlets to manage, Chef Anuj worked across the country in various settings including fine dining and Italian establishments and worked with the renowned Chef Pitamber, Chef Roberto Mancini, and Chef Emmanuel, former Executive Chef at the One & Only Reethi Rah, a mentor for Chef Anuj. He then worked at Le Meridien hotel in UAE in their Sea Food Restaurant then moved to the Maldives, where he has worked his way up from Commis Chef to Executive Chef over the past 13 years.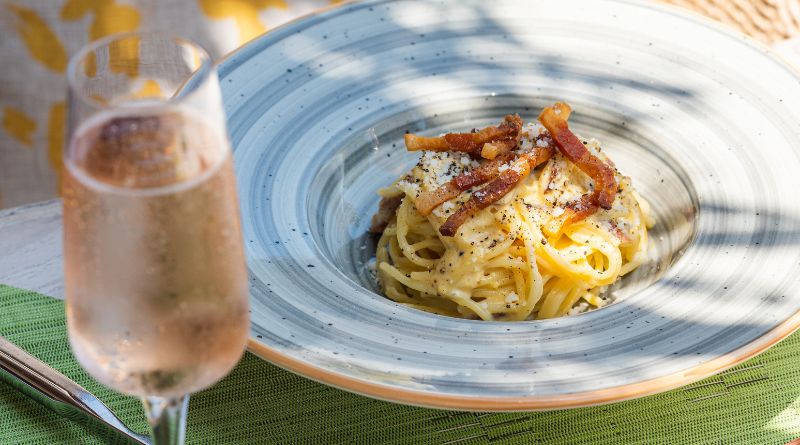 Chef Anuj is captivated by keeping up to date with culinary trends and learning more about different people's eating habits. Over his lifetime, he has kept note of the trending dietary cuisines, such as veganism, using organic ingredients, or developing plant-based dishes. This has motivated him to create innovative recipes that not only taste delicious but also mean the more health-conscious guests or those with specific dietary requirements, have as many dishes to choose from as possible.
"I have found working in the Maldives has its challenges in the form of having to import many of the ingredients from the mainland and having a limited time frame to use them whilst they are fresh," commented Chef Anuj.
"One of the most exciting prospects of working at Cora Cora Maldives is sourcing herbs, spices, fruits, and vegetables directly from the Chef's Garden. I am thrilled to have the opportunity to work with my team to use these wonderful flavours to create extraordinary dishes for each of our guests. After all, food nourishes the soul! When I got the opportunity to work on an island with such a serene and pristine environment as the Maldives, I simply could not say no. I feel I truly belong here. I am looking forward to working closely with the culinary team at Cora Cora Maldives and to help build them up in their careers, as many have done to me in the past." Chef Anuj's enthusiasm is catching, as he dreams up new recipes to nourish the souls of Cora Cora Maldives guests. He also enjoys eating homemade pasta, taking time to himself to regain inner peace and strength, and feels at one with nature when gardening and snorkelling in the balmy Indian Ocean.