Are you looking for serenity, along with the beauty of a picturesque tropical island and clear waters? Pack your bags and head for the mighty Kurumba resort, Maldives. The resort's atmosphere will mesmerize you the most. It's one of the oldest resorts of the Maldives, known for its mind-blowing view, food, and customer service.
It's located on a private island featuring beautiful white sand beaches, scenic coconut trees, and turquoise water all around. The island is known for its fantastic landscaping, including colorful flowers, deftly trimmed topiaries together with bougainvillea bushes. Well, doesn't it excite you more?
This colossal will sweep your heart away, and its beauty will blow your mind. The spot will lock you in its embrace and reward in ways you can't imagine.
Why Kurumba Maldives?
The resort is a paradise, if not more. Perfection reflects in every flake of it. If you're looking for luxury with sweet family time, then you shouldn't have a second thought. It will fulfill your intensified needs starting from your expectations, food & drinks, breathtaking viewpoints, room amenities to live performance, and fun activities. Kurumba is offering you more than Sun, sand, and ocean!
The resort focuses more on the modern facilities giving you a taste of exquisite Maldives.
Residents boast about Jacuzzis/private pools. Let's not forget that the hospitality of the staff deserves a shout-out! Get energized with water sports, scuba diving, or excursion.
Way to Reach
The Kurumba is Maldives' first resort, and only 10 minutes from the airport. They provide speedboats transfer around 24/7. It will slowly drift you to heaven!
Accommodations
Explore the vibrant house reef and relax on the white-sandy beaches. The island has more than eight styles of accommodation spread widely amongst the lush gardens and protected clean water.
The resort is located on a tropical island with luxurious rooms and private villas, which features terraces and a fantastic sea view. Each of the rooms has Satellite TV, various cable channels (Arabic, Hindi, Chinese, Russian, German, French, Italian and Maldivian), and even a safe work desk. Also, tea/coffee making facility in all the rooms and a fridge are available. Rooms are lavishly decorated, given the vibes genuinely meant for your vacation. The bathrooms have a separate bath area/shower and a tub. You will have few extras such as electric kettles, beach bags, and slippers.
It's meant for you and will engulf you in paradise. Let's head to the types of rooms available in the resort. You can choose as per your budget and the style that suits you the most.
Two Bedroom Kurumba Residence: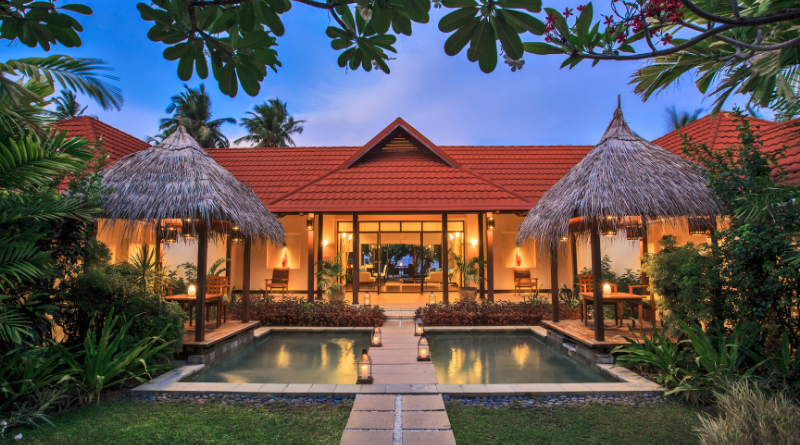 This is reserving the grandest seat in the resident. The residence is built beautifully. It consists of a lush courtyard, thatched pavilions, and pools decorated flawlessly.
The villa is aligned symmetrically, making space for four adults and two children. The place is co-joined and opens up to the private pool, bedrooms, sitting room, and home for sundecks.
Deluxe Pool Villa:
Perk of staying in a private villa is its exclusivity. You will get the ultimate privacy that you seek. Vacation homes are in secluded areas, allowing you to enjoy luxury with the perfect amount of isolation. Booking this deluxe pool villa will also mean that the property is all to you. You can chill in the exotic private pool resort.
Villas are spacious enough and have a large bedroom. Following a sitting room and a veranda will lead you to the white sands. A swimming pool/spa area is set in the peaceful garden with a day-bed pavilion made of the thatched roof. You can lounge and sunbathe.
Beach villa: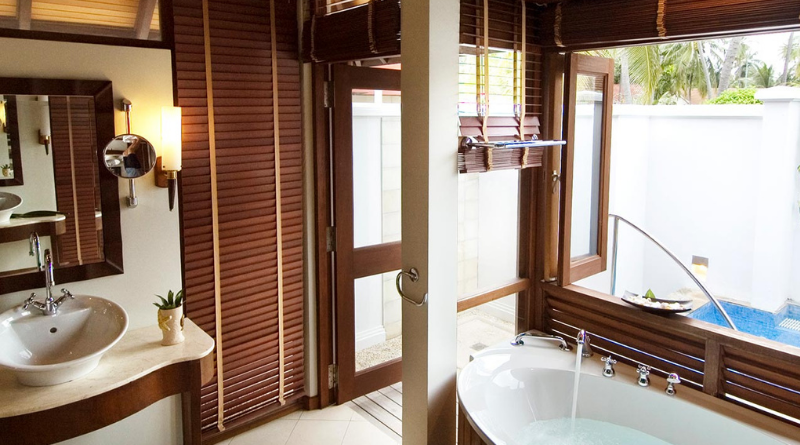 By the name, you can understand that it will be giving you direct access to the sea. Beach villas have a private gardening area which means some extra privacy that you long.
It is spaciously located just on the front of the beach. It has a large bedroom which is adjoined with a sitting room and the veranda.
The bathroom is no ordinary. It's spacious, along with an indoor and outdoor shower. It has a fancy bathtub and open courtyard to enjoy a rain shower. The villa finishes off with an outdoor garden spa bath. Fancy, right?
Garden Pool Villa: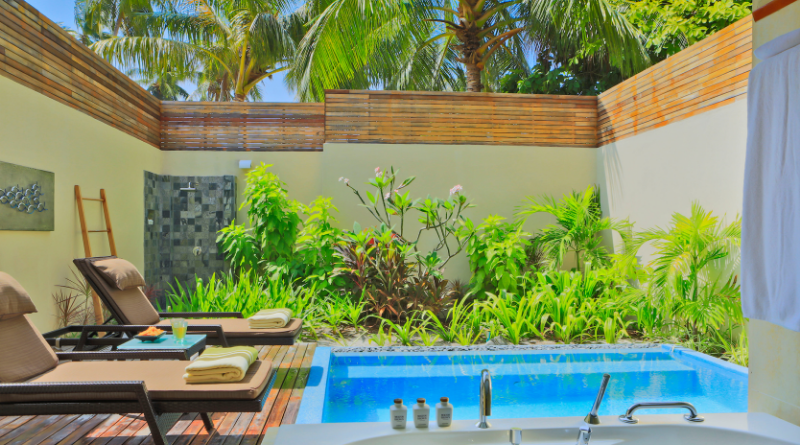 The main reason for vacationing is to refresh your mind and relax. You can have the best combination of nature and luxurious villas to take your mind away to dreamland. Kurumba Garden villas are spacious, even more, significant than any deluxe bungalow. It has a pool to save your day.
The veranda is settled in the tropical gardens. The bedroom is enormous and is separated by sliding doors so that you can quickly go in and out of the room. Villa has an open bathroom, a separate bathtub, and an open courtyard to enjoy a rain shower. It's private and has a plunge pool.
Deluxe Bungalows:
It's best for a family of two adults and two kids. Bungalows are nestling among tropical gardens. It will take a short stroll from the beach.
The rooms have a high-ceiling bedroom and a large open bathroom, including indoor and outdoor showers. It has a patio as well.
Beach Front Deluxe Bungalow: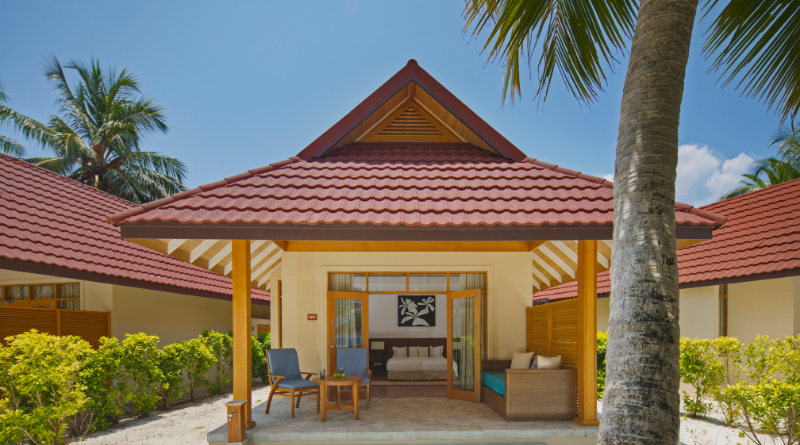 The bungalows are situated within few steps away from the beach. The Kurumba is giving you the best panoramic view with white sand.
It has a high ceiling and a spacious bedroom. The bathroom is open, along with an indoor and outdoor shower and free-standing bathtub—also an outdoor veranda with a day bed to sunbathe.
Superior Double or twin room: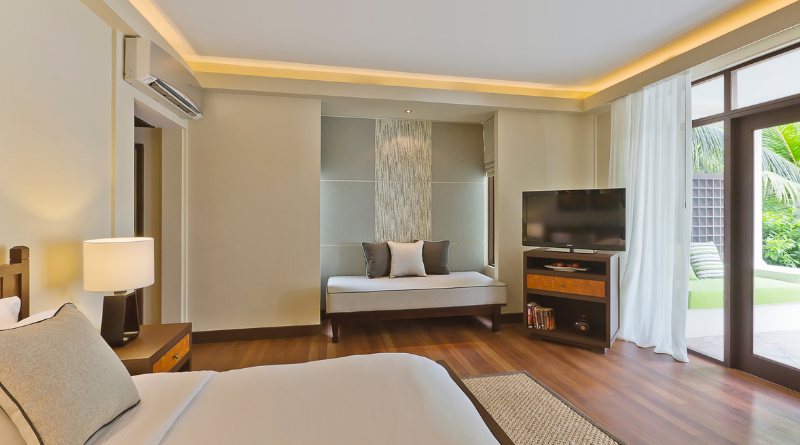 The rooms are air-conditioned and come with a veranda in a downstairs or upstairs private balcony. The bedroom has bathrooms with an indoor or outdoor shower, bathtub, and garden.
Family Villa: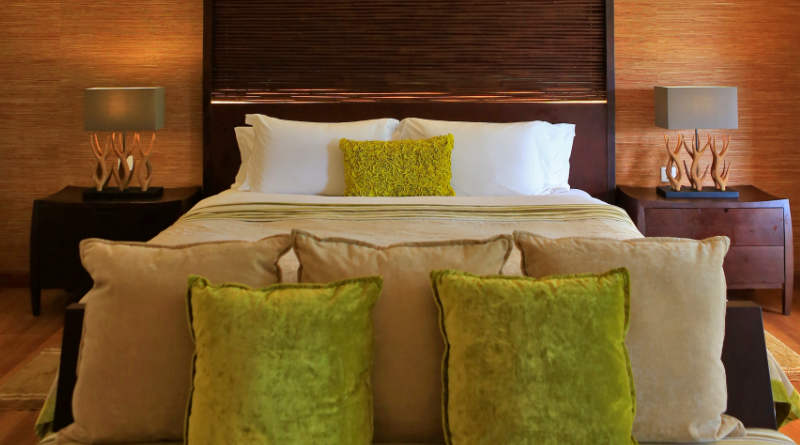 The Kurumba also has a Family villa with 5 guests, a two-level pool villa. Ideal for two adults and two children/teens, and an infant. A private pool is downstairs. And two-bedroom Kurumba residence having a capacity of 8 guests. You can take your pick and choose what's best for you.
Dine and Wine
You can truly get the best dining experience here in Kurumba. Great hospitability with mouth-watering dishes is waiting for you. The expectation is met 100% when it comes to food. Fine dining restaurants offering you lists of wine and a variety of 7 A-la-carte restaurants to take your pick.
No other restaurant in the Maldives serves that many dining options. You get the best dining experience when the location is good, the ambiance, comfortable seating, and openness. Imagine having the best quality wine, with a platter of tempting steak placed on the table, while you sit back and relax. The quintessential experience is just your way.
The restaurants available in Kurumba:
Thila: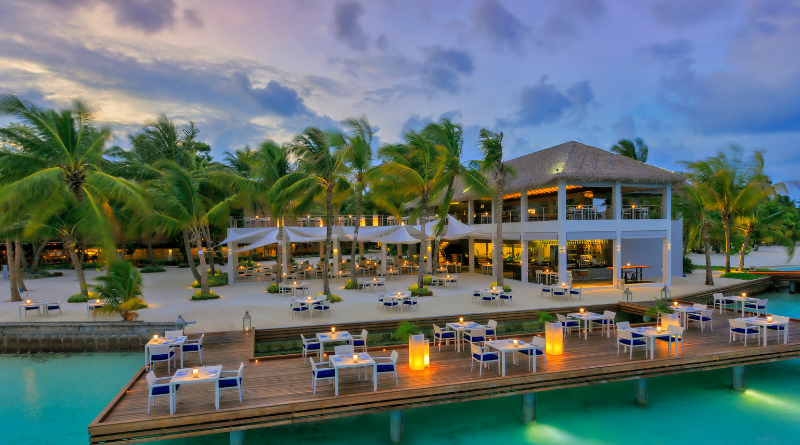 Recently upgraded and renovated restaurant set on the water edge and serving varieties of seafood and fresh lobsters. The restaurant has its lobster pond, and you can select the steaks. It's lip-smacking when paired with lemongrass and dip. You can never go wrong with this restaurant as they are good with grilled seafood and meat.
You will get a buffet of fruits, yogurt, pieces of bread, and muesli for breakfast. Their lamb is the best. It's one of the most popular and highly recommended by every tourist. Thila has the touch of Maldivian and international cuisine.
Hamakaze: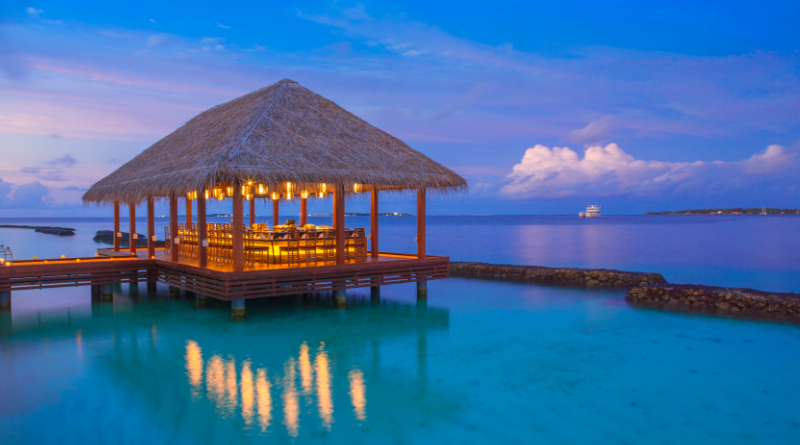 It's a Japanese sushi bar and teppanyaki restaurant. They will serve all your requests. They have fantastic seabass, lobsters, and a recommendation as per your selection from the staff. The view of the restaurant is dazzling. It will not need any filter for your Instagram pictures!
Mahal, Indian restaurant:
They serve thalis, or if you prefer curry, then it's your go-to place. The biriyani dishes are irresistible and will take you to cloud 9. A must-try!
They serve kulfi, perfect to sooth the spiciness.
Café: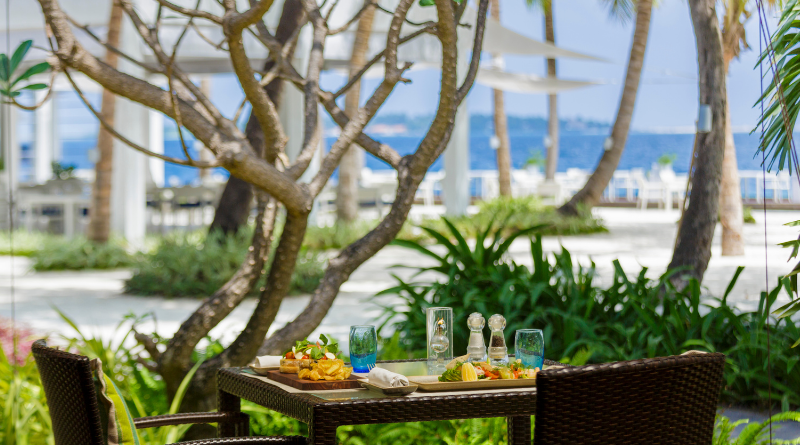 You will get varieties of snacks and meals 24 hours a day. You can try burgers; they are super. Their prawn dishes are delicious. You can try Maldivian prawn salad or any other dish of your choice.
Al Qasr:
Serving middle-eastern food to bless your testbeds.
They are set with Arabic and Middle-eastern artifacts. Their specialty is Lebanese such as charcoal-grilled meat, mezze, and kebabs. The meat falls off the bones and leaves you overwhelmed after the experience. You can try slices of bread and side dishes. If you need help, you can always ask the staff.
Vihamana: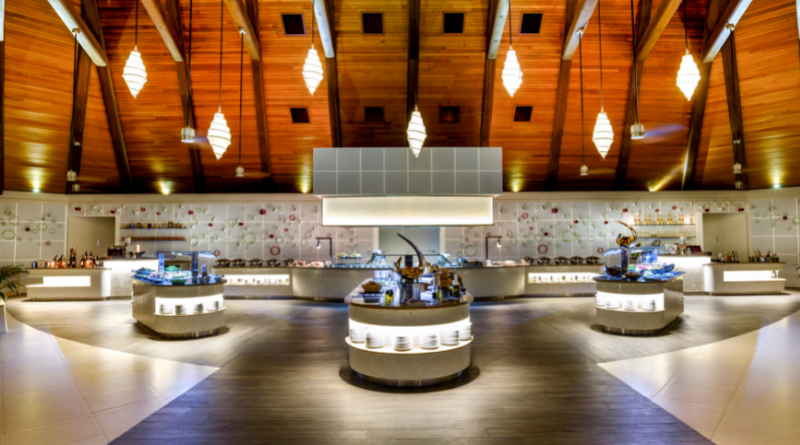 It's the main restaurant of Kurumba Maldives. They serve a large variety of dishes for breakfast, lunch, and dinner. You will get an authentic dining experience from here. The restaurant has a themed buffet like the Mediterranean, Arabian Nights, Tastes of Asia, and many more.
King Thai:
A delightful and unforgettable journey with authentic flavours from Thailand. A blend of sweet and savory accented with aromatic spices that define traditional Thai cuisine.
Kandu Bar: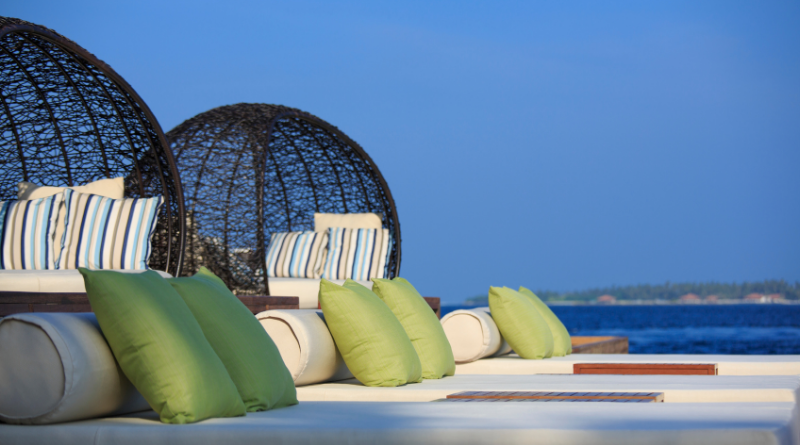 Evenings are always rocking here at the beach bar. The well-experimented cocktails and the lovely twilight hours take you somewhere in heaven!
The bar sets the correct ambiance for you to enjoy your drink, dance to DJs' playlist, and listen to the live performance. It has an over-water deck, and an open-air pavilion. You can enjoy your nightlife amidst the ocean.
Athiri Bar: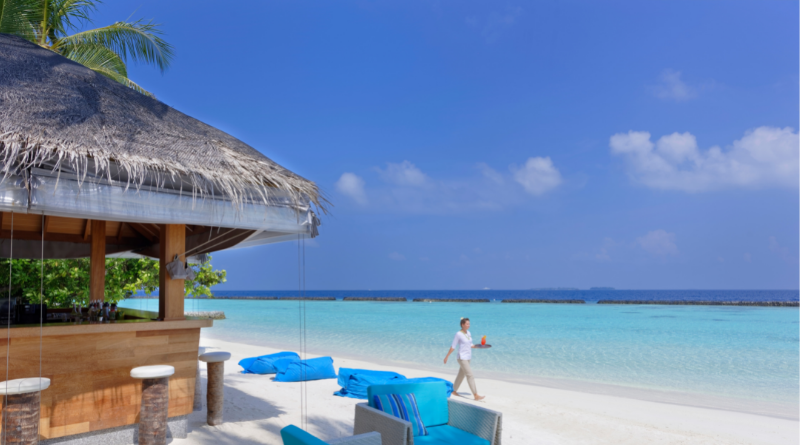 Barefoot luxury. Cocktails and sunsets. A casual beach bar on the western tip of the island.
Fez:
Arabic colors, elegant design and a wide selection of flavored shisha – an atmospheric setting to share a moment with your beloved ones, with our colourful cocktails and the fruity smoke from your shisha.
Facilities and Amenities
You will get all the facilities required during your stay at Kurumba.
Two swimming pools: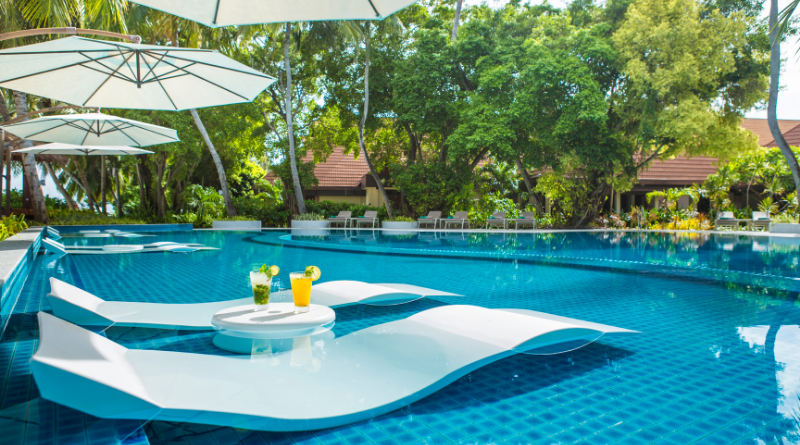 Want to go for a freshwater swim? No worries, banks are just waiting for you. They have two kiddie pools as well. Your kids will also enjoy themselves in the pool.
Gymnasium:
Never miss out on your workout. You have access to use the gym 24/7 to shed off the extra pound.
Boutiques:
shop the essential wear to something chic from the boutiques. The reason to smile for the shopaholics!
Library:
Book lovers don't feel left out. You will get many collections of books to quench your thirst.
Yoga:
Rejuvenate yourself with yoga. As said the yoga has healing powers. It will make you feel refreshed like never before. Sunrise/sunset yoga, yoga for beginners, power yoga, and the list goes on. Get the whole yoga experience and expert guidance.
Spa: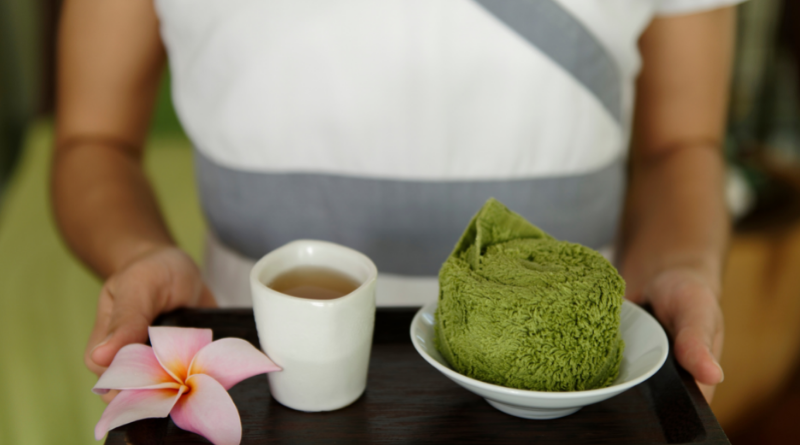 The setup of the hotel is everything to discuss. Veli Spa will give you the actual Maldivian experience. The perfect balance of ocean and energy to clear your mind.
Business facilities:
The Kurumba offers Business centers, meetings or banquets facility and fax and photocopying. You can carry your conference with ease.
Front desk services:
You can access the tour desk, 24 hours front desk, and store your baggage.
Activities
Kurumba resort will never leave you bored. They have it planned for you to spend your spare time in other activities. You get to do the water sports located near the dive center. Starting from Snorkeling, sea kayaks, catamarans, tube riding, waterboarding, parasailing, banana boat, windsurfing along with windsurfing lessons, and many more adventure sports.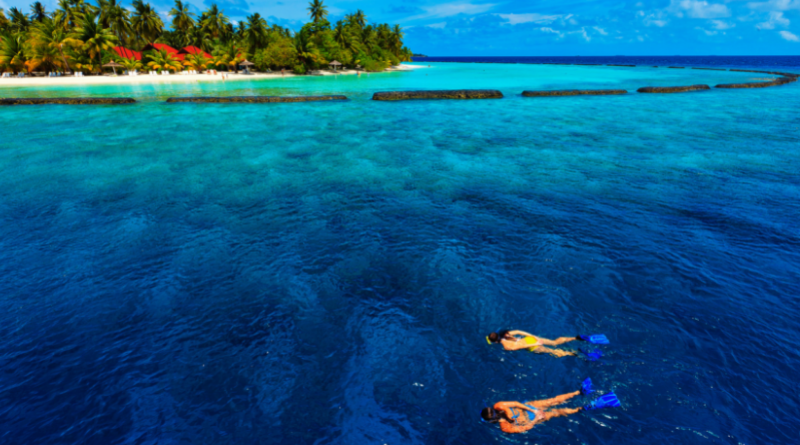 Kurumba surrounds the endless sea and offers fishing enthusiasts the opportunity of their lifetime. The concept of catch and release is familiar and practiced here in the resort to maintain the marine ecosystem. Let yourself lose in a glass-bottom boat and enjoy the underwater life. It's the hallmark of Maldives. You can also check the orchid nursery and occupy yourself in volleyball or a challenging tennis match.
Choose Kurumba and let yourself lose in the beauty and the exotic journey of your lifetime.
Visit our YouTube Channel to Watch Kurumba Maldives Guide: