10 Practical Things to Know About the Maldives
Most people often dream about visiting the Maldives. The place has gained immense popularity in recent years, especially among honeymooners. Whenever we think about the Maldives, we imagine the blue waters, over the water villa and sea jets. People have also thought that visiting this place will cost them a lot of money. But in reality, this is not true.
A lot of people have associated some stereotypes with this place. There are a lot of misconceptions that people should know about when it comes to the Maldives. Like every other place around the globe, people should have the knowledge about the place they will visit from beforehand. No one wants to go to a new place and do something wrong, which will make them get in trouble. For this reason, there are certain practical things a tourist should know about the Maldives.
1. Visa
Whenever we visit a foreign place we have to think about getting a Visa. But the Maldives offers its tourist the option of a visa on arrival. To get the visa, tourists need to have a passport with 6 months validity, a return ticket and a hotel reservation. Also, tourists must fill up an immigration form that the airline will provide when traveling. People need to fill in their passport details, entry and exit date and also the declaration that they are not bringing any alcohol to the country.
2. Time to visit
You should keep this in mind when you visit the Maldives. Although the place offers pleasant weather throughout the year, you should still be careful. When you visit a tropical place, you should enjoy the sun. From the month of November to April people can visit the place as it offers the best weather with both sun being out and wind blowing. Even if you choose to go there during May-October, you can still see the sun while it rains.
3. Tourist tax
When visiting the Maldives, people need to pay a tourist tax who stays in the resorts, vessels, and hotels. Tourists usually have to pay a 10% ST plus 12% GST when they visit the Maldives and get accommodation. When booking the hotels and resorts, you will see this tax mentioned in the fine print or broken down into two different types of tax. Besides, you need to pay $6 as green tax per person per night. Make sure to keep in mind that the majority of the booking website does not include this tax, and the amount can go up.
4. Explore other islands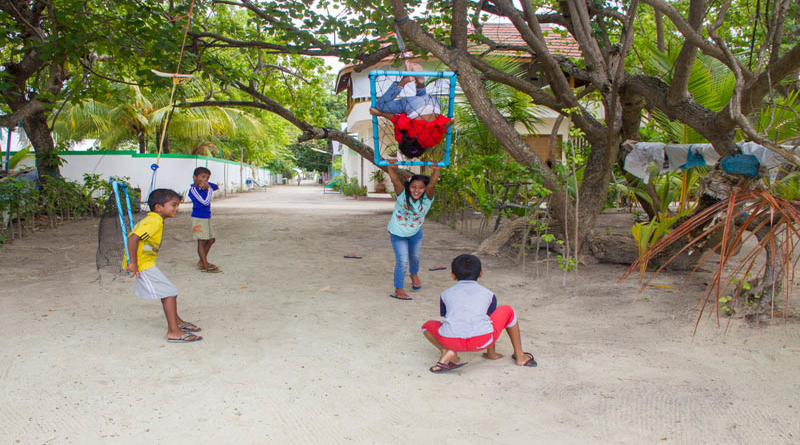 One can explore resort islands as they are very popular. However, if you want to experience city life, you can visit the capital city, Male. Most of the tourists spend their time visiting this place. Although Male' is a beautiful place, you must take out time to explore the other islands. It will take the tourists couple of days to explore Male' and do all the activities. But after that, you should visit other islands such as Maafushi and Hangnaameedhoo. The Maldives consists of over 1200 islands, and people must plan accordingly to visit various places. Moreover, the government has introduced homestays from January 2022. It will help you stay with local people in a budgeted way.
5. Alcohol
One of the important things to remember when visiting the Maldives is that resort islands and safaris offer alcohol. However, if you stay in the local island guesthouses, alcohol is restricted. Besides, some private resorts offer their visitor to drink alcohol on their private beaches. Moreover, the tourists can wear anything they wish to. The Maldives local islands allows people to wear bikinis and other exposing clothes only if the local island has a bikini beach.
6. The price differs
When visiting the Maldives, people should consider that the price they see is not the price they pay. No matter what you buy, such as a sandwich or a cream, you need to pay a tax. The Maldives charges 12% GST and 10% ST from their tourists. For this reason, when eating at a restaurant, people do not have to pay for an extra tip as they already charge it in the service charge.
7. Things to pack for the trip
People often get overwhelmed when they think about what they should pack for their trip to the Maldives. There are particular things that you should take with you such as swimwear, sunglass, sun hat, suns cream, beach bag, mini dress, a long dress, sandals, an adapter, underwater camera, a kaftan, snorkeling gears.
8. Seaplanes and transportation
When you reach Maldives, the resort or hotel will book a speed boat or seaplane for you. This seaplane will take you to your hotel and resort. But you must consider that the seaplanes do not have a particular schedule. Besides, if you want to travel on a budget, you should opt for public transportation. This will help you save a lot of money compared to booking private cars, speed boats or seaplane.
9. Adjust the time to the local island
Like many other islands, the Maldives also like to take their time and not rush. For this reason, the tourists should not be surprised when their food arrives a little last or when the tour guide takes time. Tourists should be on time for their tour but should not worry too much when the tour takes a little extra time or ends after the scheduled ending time.
10. Book in advance
People who want to get the best deal for their Maldives tour should do their bookings in advance. If you want to enjoy the cheapest accommodation, then the best thing to do is book the hotel or resorts a few months in advance. This tip comes in handy when you want to stay in over-the-water villas.
These are some of the practical things that tourists should know before visiting the Maldives. If they follow these tips, the trip will become more easy and more enjoyable.