10 Most Exciting Ways To Explore The Underwater Life Of Maldives
What comes to mind when you wonder about Maldives? Is it a thread of pearls strung across the horizon over the bright blue Indian Ocean? Or how about the stunning atolls, glittering sandy beaches, beautiful lagoons, clear warm waters, and coral reefs abounding with diverse marine flora and fauna? We can promise you that Maldives is much more than strikes the eye, whatever the case may be. Maldives is famous among couples and high-net-worth individuals (HNIs) because of its unsurpassed beauty and abundant resort properties.
Moreover, Maldives welcomes all visitors with various lodging options ranging from floating docks and homestays to hotels and resorts. Couples, families with children, and bigger groups can all have a once-in-a-lifetime experience in Maldives with personalized itineraries tailored to their own travel sensibility and tastes. So, take the plunge and explore the mystical land of Maldives for something like an exciting and unique vacation.
Maldives has a lot to offer than what meets the eye. Underwater life is something unseen at the surface level. Exploring the aquatic life of Maldives will be a life-changing experience for anyone.
Some of the water-based activities when on the beautiful island of Maldives are:
1. Snorkeling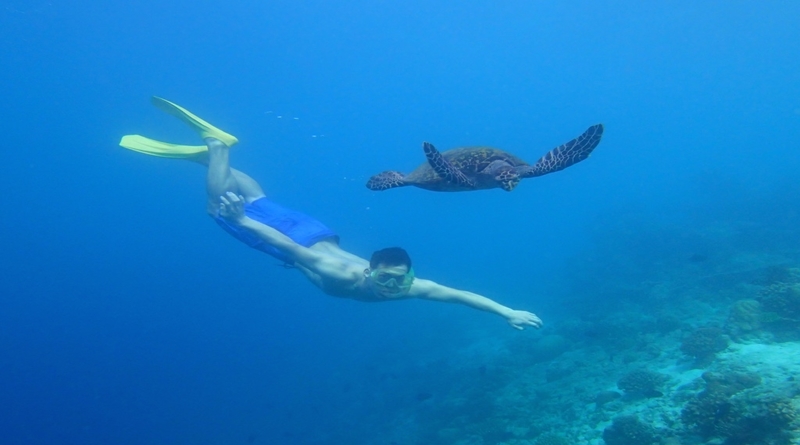 Maldives is primarily recognized as one of the best snorkeling destinations in the world. The marine life is truly magnificent, with everything from little clownfish to massive stingrays and sharks. The waters are calm and quiet, but it is always preferable to go out with a companion or speak with the boathouse about the water conditions and the best places to snorkel.
There are so many various fishes to look at that it isn't easy to know where to begin! The colors are stunning, ranging from the blue triggerfish to the gorgeous bright clownfishes. If you look deep enough into the reef and rocks, you might even uncover a giant shellfish! You may also go on snorkeling cruises to other reefs somewhere further out, which I highly recommend.
2. Underwater Dining
Instead of waking up facing the ceiling, you can now awaken to the vibrant world of fish and corals. This experience is not limited to your hotel, there are underwater restaurants in Maldives to make your holiday more memorable, soothing, and worthwhile. This one-of-a-kind Maldives experience lets diners relish their meals beneath a glass dome of swimming sea life.
3. Flyboarding
It is hard to discuss water sports in the Maldives without discussing flyboarding. Flyboarding is for you if you are brave enough to take on an adventure not meant for everyone. Flyboarding is one of the most famous water activities in the Maldives since it involves getting on a flyboard that is tied to a speed boat by a rope and sending it up in the air.
4. Windsurfing
Windsurfing provides you the good exhilarating sensation of riding in those calm blowing winds above the waters while still allowing you to enjoy the trip through them. Windsurfing in Maldives has the potential to be a great water sport in the country.
5. Submarine Submerging
In the world's first Deep-Flight, glide among large shoals of tropical fish above coral structures and swim with dolphins, tortoises, sea creatures, and stingrays. When underwater, the roof of your own cockpit appears to vanish into the water, submerging you in a full view of the ocean.
6. Kiteboarding
Maldives, a haven for water sports enthusiasts, welcomes Kitesurfing enthusiasts from every corner and cranny. Surfing in the pristine lagoons provides a unique experience for both professionals and beginners. What about skimming over the water with your feet on a kiteboard? The fascinating water sports, performed in a variety of styles, really shouldn't be skipped at any cost.
7. Scuba Diving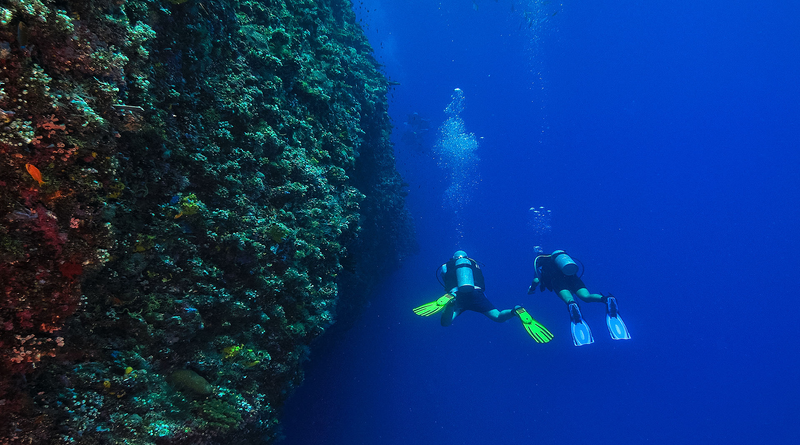 Maldives is a small country with lovely pristine beaches and magnificent reefs teeming with marine life. As the Indian seasonal monsoon washes along with the small islands, carrying nutrients and divers, scuba diving is performed at a relaxed drift pace. This nutrient-rich water runs up the walls, supporting the soft coral that clings to the rock faces.
Swim-throughs, tunnels, and overhangs line the channels teeming with colorful corals, crustaceans, and commensal flora. Fish and crabs service manta rays at cleaning stations, and sightings of enormous turtles and marine mammals are ordinary.
8. Underwater Walking
Underwater walking is one sport that is growing increasingly popular in the Maldives. It's a one-of-a-kind experience. It entails donning a unique sealed oxygen mask that supplies you with enough air to move underwater. Unlike scuba diving, you cannot dive very deep when doing this, and you must hold on to the rope to walk down the ocean floor.
9. Glass Bottom Boat Ride
If you like the concept of a see-through kayak but simply would like to sit back and enjoy while someone else does the difficult work, you might consider going on a glass-bottom boat excursion. These boats include comfy seating as well as clear glass paneling at the bottom that allows you to see the jewelfish and reefs that pass directly beneath your feet.
10. Catamaran Sailing
This sport will truly delight you and is one of the best water sports in the Maldives. Sailing on the Maldives' beautiful waters will make you fall in love with nature. Floating in the gorgeous water and viewing magnificent locations from afar with so much tranquility is simply amazing.
Our list of the top ten water-based activities in Maldives is here. However, this is by no means a limited inventory, and there are many more options available for you to select from. Although Maldives is well-known for its abundant attractions, it also offers a distinct and distinctive side that is loaded with exciting adventures, unparalleled beauty, tradition, and people. These will completely satisfy your personal search for exploration and excitement on a holistic level.