Hondaafushi Island Resort Guide
The Maldives has a lot of natural resources to please its travelers. The blue, crystal-clear water, sparkling white sand, and calm environment will give you the best feelings. The Indian Ocean has created a stunning backdrop for the island paradise. But, for the ultimate relaxation, you need to stay in the beach resorts. The Hondaafushi resort has gained attention with its exclusive facilities. From classic restaurant menus to international-level spa treatments, everything is available to guests.
If you want to choose Hondaafushi as your accommodation in the Maldives, you can do online pre-registration. It will help you book your room in advance. Besides, the hotel accepts MasterCard and Visa cards to receive payment for its services.
---
WHY HONDAFUSHI MALDIVES ?
As the Maldives is a popular destination for travelers, it has several resorts and hotels. But, Hondaafushi resort is different from them in some ways.
Strategic location- Located at the heart of the island, the resort gives you a wonderful experience. You can soothe your eyes every day with the beautiful natural setting.
High-speed Wi-Fi- If you made a trip to the Maldives for corporate purposes, you will need a Wi-Fi connection. So, with a minimal charge, you will be able to avail of Wi-Fi services in the public zones.
Book in advance and save more- The Hondaafushi resort gives you money-saving opportunities if you have booked your rooms in advance. Grab the Early Bird Offer and up to 10% discount on your deals.
High-end, spacious rooms- The airy and spacious beachfront rooms will make your vacation memorable. No matter what villa you have chosen, the Hondaafushi resort provides you with soap, shampoo, a bathrobe, a hair dryer, coffee makers, sun loungers, a bathtub, mosquito repellant, an outdoor shower, a TV, a fan, an air conditioner, and satellite.
Gaming facilities- Whether you want to play indoor games or indulge in outdoor activities, Hondaafushi resort will fulfill your dreams.
---
HOW TO REACH THE RESORT ?
Hondaafushi resort is located at Haa Dhaalu Atoll, a pristine island in the Maldives. If you have arrived at Male Velana International Airport, you need to cover 291 km to reach the destination. You can book a direct domestic flight and reach the resort within 50 minutes. Then, you have to choose a speedboat ride to cover a 10-minute distance. Most guests in the Hondaafushi resort choose domestic flights for transportation. However, if the flight makes a number of stops, your journey will take a longer time.
For the guests arriving from International flights, Hondaafushi resort has a 24/7 airport team to greet them. The team will help them with check-ins and reduce their hassle.
---
ACCOMMODATIONS
There are different accommodation options at Hondaafushi resort. Deluxe Beach Bungalow is more affordable than Superior Beach Bungalow. So, based on your budget, you can choose the right bungalow.
Superior Beach Bungalow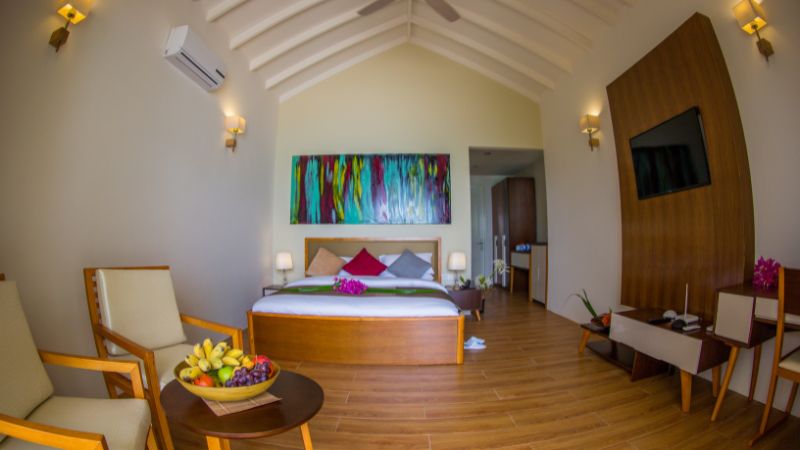 If you want to view the beauty of the beach during your stay, you can choose your room from the Superior Beach Bungalow suite. There are luxurious sunbeds in the private sundeck. You will get a different bathing experience in the semi-open-air bathroom. Besides, the outdoor shower gives you a refreshing sensation. The number of villas available in Superior Beach Bungalow is 33.
Deluxe Beach Bungalow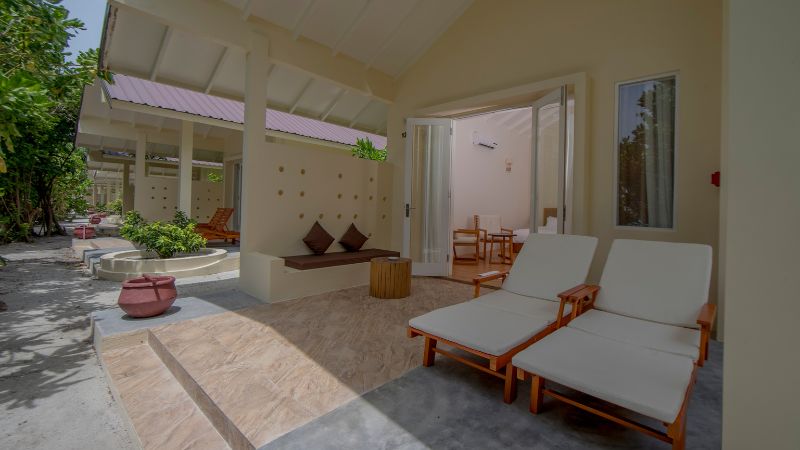 Deluxe Beach Bungalow can accommodate maximum 2 adults. The standalone bungalow features king-size beds, a day bed in the sundeck, and a bathtub. There are 24 villas in the suite, and you can book your villa in advance.
Family Bungalow
Enjoy your trips to the Maldives with your family member. The Family Bungalow gives you every facility you deserve.
---
DINE AND WINE
Foodies will never be frustrated if they stay at Hondaafushi resort during their vacation in the Maldives. The restaurants adjacent to the resort provide a romantic and relaxing setting. However, you can find affordable menus at restaurants and bars. There is also a space to celebrate small gatherings.
Main Restaurant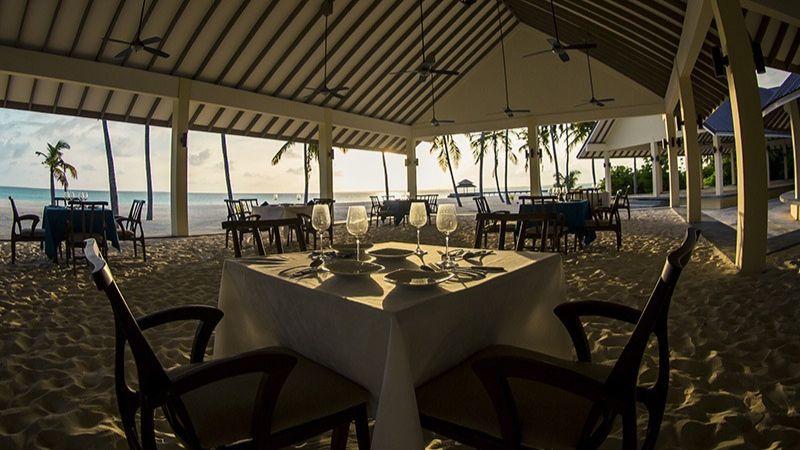 The Main Restaurant at the Hondaafushi resort is spacious and has a beautiful setting. The buffet menu at this restaurant includes everything from classic cuisine to unique dishes. Professional chefs at cooking stations of the restaurant are also ready to customize dishes to your preferences. You can start your day with a healthy breakfast as the restaurant opens at 07:30 am.
Thila Bar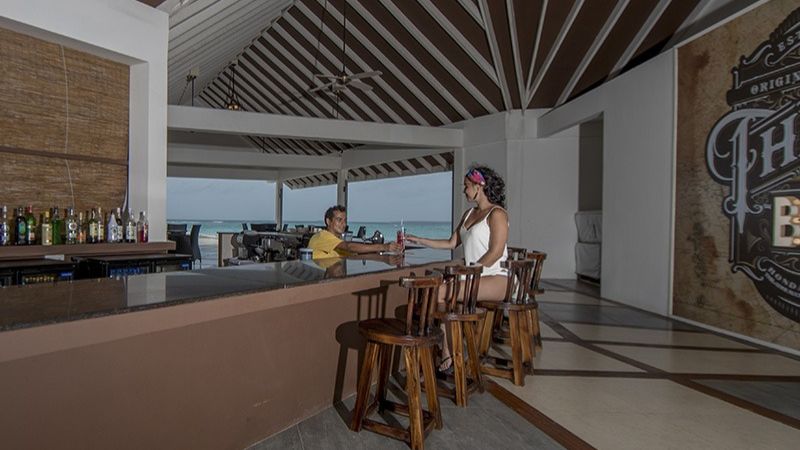 If you want to refresh yourself with your favorite cocktails, international standard wines, and other alcoholic drinks, you can visit the Thila Bar. Have a spectacular view of the sunset while sipping your drinks at the bar. You can also sit under a pavilion and enjoy your drinks with others.
Special Menus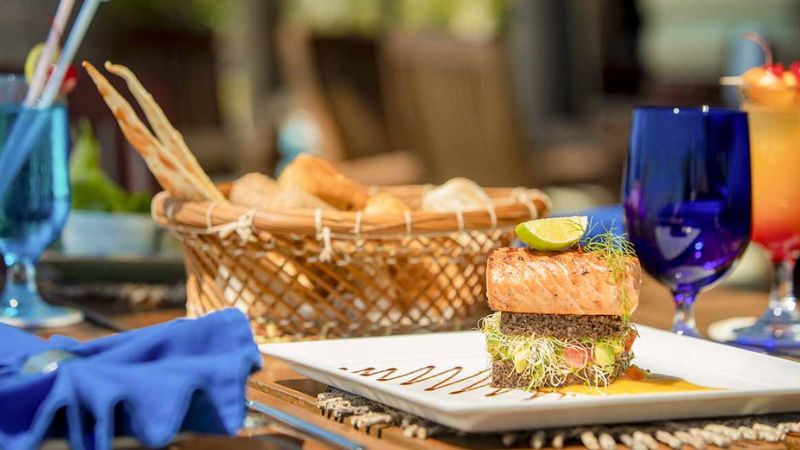 The Hondaafushi resort lets you enjoy your special day in some unique ways. You can host an event and celebrate special moments with your near and dear ones. Whether you order a beach dinner or some other meal, there are yummy dishes on the menu.
---
FACILITIES AND AMENITIES
As Hondaafushi resort is a luxurious accommodation, you will find a range of modern facilities and amenities.
Spa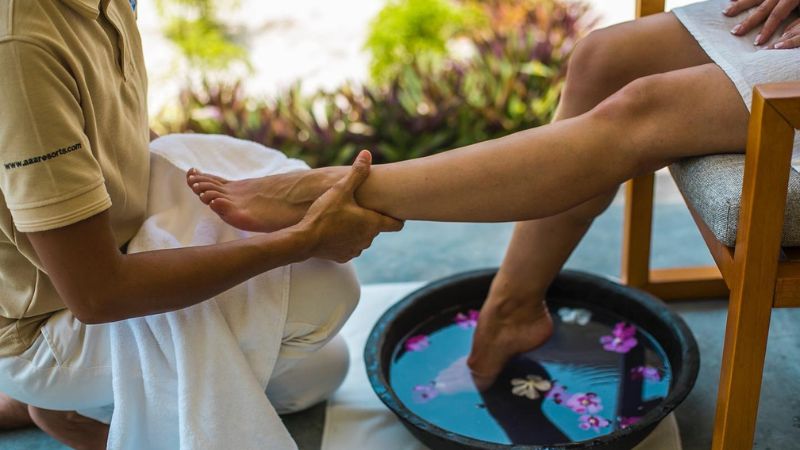 The spa facilities will make you thankful to the Hondaafushi resort. If you want to feel revived, refreshed, and relaxed, Hondaafushi Spa is the right choice. From luxurious therapies to standard spa treatments, everything is available at the facility. Hondaafushi Spa combines both traditional and modern therapies that let you unwind. Couples and honeymooners often reserve twin treatment suites to get the best experience. Spa treatments will also reduce the tension and fatigue you have experienced due to your hectic lifestyle.
Gym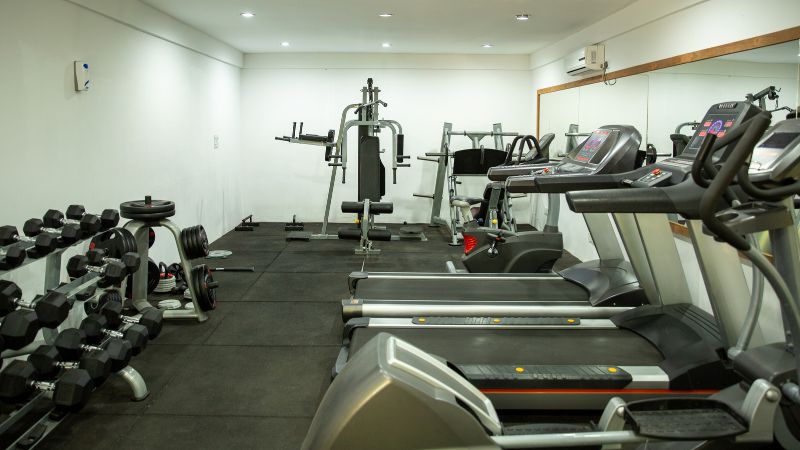 You do not need to skip your fitness activities while staying at the Hondaafushi resort. The air-conditioned gym facility at the resort will encourage you to maintain your health with various physical workouts.
---
ACTIVITIES
There are several options for excursions and water sports. If you want to book your excursion, you need to make a phone call. Let us now make a list of the excursions and entertaining activities you can enjoy at the resort.
Night and morning fishing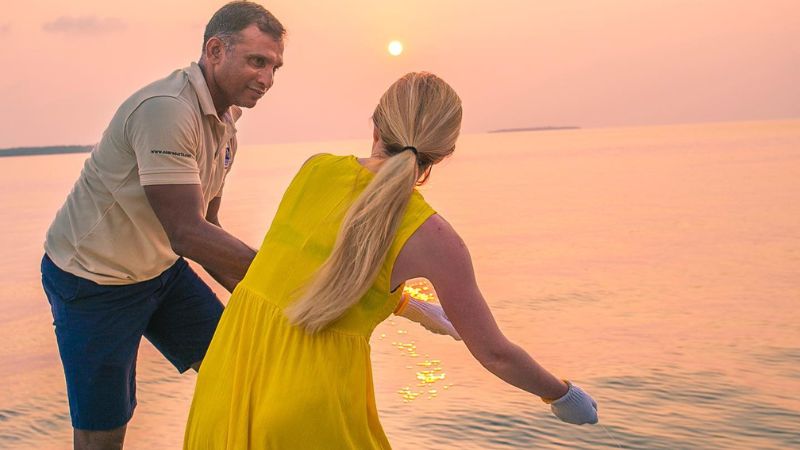 As the Maldives islands are rich in marine life, you can participate in fishing activities. Big game fishing or morning fishing is best for catching yellow-fin tuna, marlin, Sailfish, and swordfish. Again, night fishing is a thrilling sport under the star-studded sky. You will find fishes like snappers, emperors, squirrelfish, and so on.
Island hopping
The Hondaafushi resort gives you an opportunity to explore beautiful beaches in the Maldives. Blue sea water and exotic corals will soothe your eyes. Make your trip memorable by seeing the diverse beauty of multiple islands. Some are man-made islands, while others are almost inhabited. During your island hopping tour, you can explore Male Island, Mirihi Island, Vaadhoo Island, and Baros Island.
Dolphin watching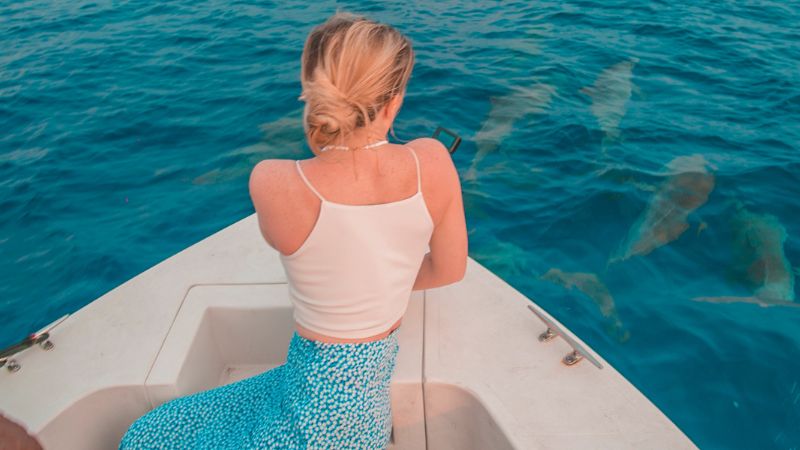 While staying at the resort, you can see the marine life in the Maldives. Watch the behavior and personality of dolphins in the water body. These lovely dolphins are ready to show their performance to the audience and get applauded.
Sandbank excursions
A sandbank trip for 4 to 5 hours is a fabulous activity. There are countless little sandbars and sandbanks in the Maldives. So, upgrade your vacation by planning a sandbank excursion. You can also decide on overnight camping at the sandbank. With archaic lanterns and diffused floor lamps, you will get an exotic experience.
Snorkeling safari
Snorkelers who want to get an adventurous experience can stay at the Hondaafushi resort. Explore the crystal-clear water with your every snorkeling session. Banana Reef, Manta Point, and several other snorkeling destinations are easily accessible to the guests at Hondaafushi resort.
Water Sports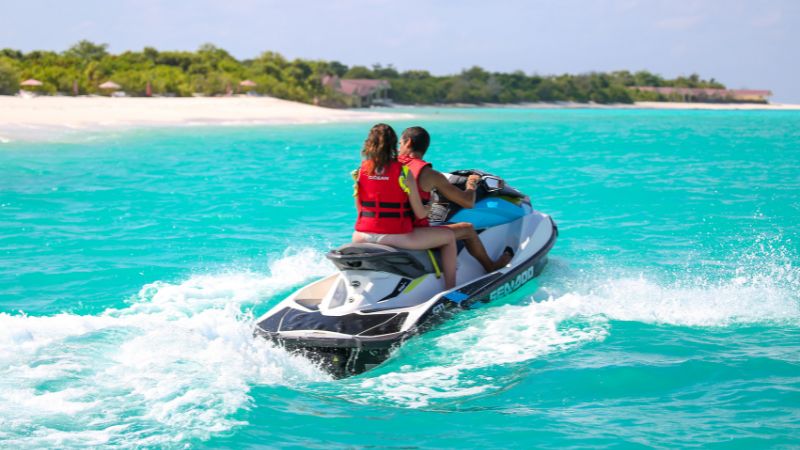 Hondaafushi resort presents you with a Watersports Center and lets you indulge in amazing water sports activities. The most popular amusing activities enjoyed by the guests are snorkeling, kayaking, banana ride, and fun tubes. Surf points at the Haa Dhaalu Atoll are uncrowded and take your enjoyment to a different level. You do not need to cover a significant distance to move between different surf points.
What's more, you can indulge in water skiing, windsurfing, wakeboarding, and stand-up padding. You may also hire a private speedboat to make your ride memorable.
However, you should be aware of the minimum number of water sports participants needed to get the desired experience. If the water sports session is canceled due to adverse weather or other reasons, you will receive a notification via message or phone.
Other sports activities you can enjoy at the Hondaafushi resort
Water sports are not the only source of amusements for guests at the resorts. You can also involve in billiards, table tennis, and beach volleyball. So, stay active throughout the day and take part in a range of games. Besides, you will never feel bored during your evening hours.
---
CONCLUSION
Overall, Hondaafushi resort is a magnificent accommodation for tourists in the Maldives. You can check the availability of rooms in the resort and confirm your bookings. You will feel heartfelt warmth during your stay in the resort. The beachfront bungalows will make you feel comfortable.