Le Méridien Maldives Resort & Spa Guide
Le Méridien Maldives Resort & Spa, an expanse of developing lifestyle and beautiful bordering aquatic scenery, is a must-visit resort. You can locate the resort on Thilamaafushi Islands in the Lhaviyani Atoll. The island, which is nine hectares in size, offers visitors a genuine castaway experience because it is rich in native flora and wildlife and is encompassed with beautiful marine scenery and brilliant landscapes alive with aquatic life, especially pods of rays and turtles.
Every facet of the hotel's design was inspired by the style of the mid-20th century and the extensive European history present in the Maldives.
Experience the sights, sounds, smells, and flavors of the Lhaviyani Atoll at one of the resort's six restaurants and bars or the Explore Spa from Le Méridien.
The hotel is a playful haven for the curious and creative visitor to experience the European spirit of relishing the good life. It is inspired by the nature of the Maldives, blended with a passion for art, gastronomy, and design.
Why stay at Le Méridien Maldives Resort & Spa
At this point, you probably wonder why you should go with Le Méridien instead of another hotel. The resort provides guests with a spectacular perspective of the landscape, and the lovely mood there is lovely. This region is home to a diverse selection of rooms that fulfill every requirement that you have. You will have no difficulty determining which option is best for you, and the time you spend away will go by in a flash.
In addition to this, the location allows you to participate in leisure pursuits that will boost your confidence and leave you with a great grin on your face. After that, you will have time to examine the fascinating marine life, and after that, you will have time to investigate the healing potential of nature. You are going to fall head over heels in love with the environment of Le Méridien, which is home to a wide variety of terrestrial animals, and we know it.
---
How to reach the resort?
Even though it is 122 kilometers from Male International Airport, the Le Méridien Maldives Resort & Spa is easy and quick to get to by seaplane. The resort set up Seaplane Transfers and made them feasible through Trans Maldivian Airways.
When you get to Male International Airport, a person from Le Méridien Maldives Resort will be expecting you with a sign for the resort outside the exit. They will tell you how to get to your next destination and address your concerns.
In a Seaplane, it takes 35 to 40 minutes to go the distance mentioned above. There is a fee for the seaplane transfers, which is on top of what the stay package already costs.
---
Accommodations: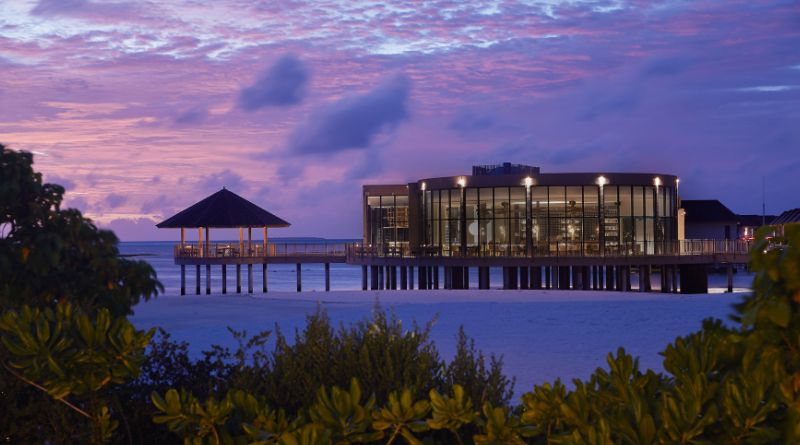 The design of every villa is enthused by mid-century ideas and combines art and industrial design. It has modern values with clean-cut furniture and an aesthetically pleasing ambiance. A variety of villas with one or two bedrooms are tucked into the tropical scenery and scattered over the Indian Ocean. These villas have unbeatable views of the white-sand beaches, the Indian Ocean, or the turquoise lagoon.
There are various villas around the expanse of the villa. Here are some examples:
Beach Bungalow
Each of the Bungalows is located directly on the beach and is only a few yards away from the lagoon. All the accommodations come equipped with a king-size bed, an alcove daybed, an outdoor bathroom with a rain shower, and a covered terrace with loungers and an eating area. The bright white interiors provide a striking contrast to the tropical color accents.
Sunrise Overwater Villa
the sunset overwater villa, as the name suggests, is perched on top of beautiful waters and offers a view of gorgeous sunrises to enjoy from your room. This room is perfect for early birds with an eye and habit of waking up to look at the sun beginning its day with them.
Beach Villa
The Beach Villas, scattered across the broad whitewashed beach and hidden amongst swaying palm trees and lush flora, are excellent for guests who wish to stroll directly off the terrace and feel the sand between their toes before diving into the lagoon's iridescent waters. These villas are haphazardly strewn across the shore.
Sunset Overwater Villa
The Deluxe Sunset Overwater Villas are ideally situated to enjoy the Maldives' spectacular sunsets, providing a secluded refuge high above the tranquil lagoon with direct access to the clear water below.
Lagoon Villa
The lagoon villa is one of the finest Maldives overwater villas, set amidst the tranquil crystal-clear lagoon facing North of the island, and is ideal for a dip or swim around the island's shallow seas. Relax on the oversized private sun deck or lie in the Maldivian hammock and soak up the rays.
Beach Garden Pool Villa
Lush tropical gardens surround the hotel. Ideal for families or couples looking to expand their living quarters. a personal swimming pool complete with an open-air garden and an outdoor shower. The Garden Villas is an excellent choice for families and couples that take pleasure in spending time outdoors.
Beach Pool Villa
The Maldives beach pool villa has a private pool with a view of the ocean and is encircled by lush flora. You may unwind to the sound of waves lapping at the shore from your terrace, or you can take a stroll along the beach and feel the soft, white sand beneath your feet.
Overwater Villa With Pool
When you stay in our Overwater Villa with a pool, you'll be surrounded by nature. Imagine the sun shining on the calm, clear water of the lagoon, a rainbow of fish swimming around you, and the brightest stars in the sky above you. It's the best place to see the beauty of nature while enjoying a swim in your room.
2 Bedroom Beach Pool
Expansive terrace with a thatched-roof cabana, perfect for enjoying the sunshine and taking in the scenery of the pool and hot tub below. It has a garden overlooking the beach and ocean. You can have a wonderful time with your loved ones at the Bedroom Beach Pool with a two bedrooms.
2 Bedroom Overwater Pool
Two-Bedroom Overwater Pool Villas are luxurious accommodations that offer a private infinity pool and a variety of airy, well-appointed inside areas.
Sleeping in on vacation, thanks to the divine beds and 2 designer en-suite bathrooms with marble sinks and waterfall showers, and an invigorating Seaview bathtub, is an attractive activity.
Thilamaafushi Villa
The Thilamaafushi Villa is tucked away in its own little corner of the island. It's a great place for families and groups looking for a quiet place to enjoy the island's relaxing vibe. The villa is surrounded by swaying palm trees that give it privacy, and fresh ocean breezes flow through its three bedrooms, three bathrooms, living areas, and alfresco lounge with a private pool.
---
Best Dine and Wine services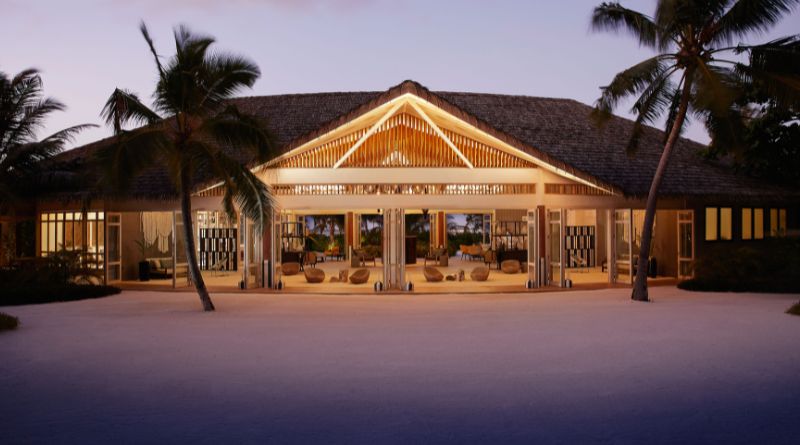 They celebrate food from all over the world. You can get authentic Japanese food or food from the Maldives.
Turquoise: At Turquoise, you can feel the breeze from the ocean while eating local dishes, Asian favorites, and modern European food. Romantics will enjoy the open-air pavilion, where they can watch a beautiful sunset.
Tabemasu: Tabemasu, which literally translates to "to eat" in Japanese, offers a one-of-a-kind dining experience in which art, design, and cuisine come together to create a chic dining journey featuring regional flavors that blend modern and traditional techniques with a haute-French mise en place. 6:00 PM-10:00 PM is the time period for the dining.
Waves Café: Waves Coffee shop is the location to go to eat and drink mindfully, with ingredients that are healthy, organic, and sourced in a way that doesn't hurt the environment. the dining hours last from 8:00 AM to 5:00 PM.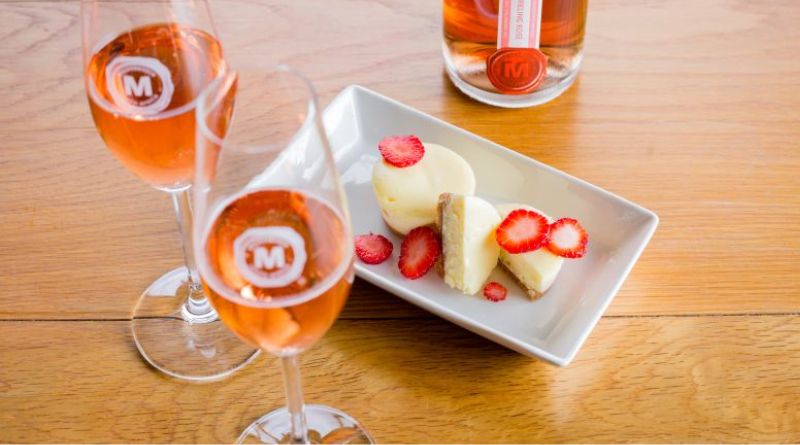 Velaa Bar + Grill: Velaa Bar + Grill, on the other hand, is a place where you can lounge on the beach for as long as you want while eating grilled seafood, meats, and wood-fired treats and drinking light-bodied vintages and hand-crafted cocktails. 10:00 AM-11:00 PM are the dining hours for this restaurant.
Riviera: At Riviera, you'll feel like you're back in France during the summer, enjoying beautiful views, gelato, and good wine. At the elegant eatery, guests are served newly shucked oysters and small plates, along with sparkling wine, rosé, and crisp spritzes.11:00 AM-12:00 AM is the perfect time for dining at the riviera.
Latitude: This restaurant serves as the social hub of our resort in the Maldives. During the day, it operates as a relaxed café that serves refreshing eye-openers, Illy coffee, and deli bites. In the evening, it transforms into a sparkling evening spot that features a contemporary apéritif hour that serves artistic liqueurs and petite plates. The working hours are from 10:00 AM-6:00 PM
---
Facilities and Amenities
The hotel has a lively mix of lifestyle and cultural events to celebrate the craftsmanship of travel and get to the heart of the place. The resort has a center for protecting marine life, a house reef full of green and hawksbill sea creatures, and shoals of other sea creatures.
Swimming pools are an excellent fun, relaxation, and entertainment source for guests. They offer great features for recreational activities both adults and children can enjoy. Many pools are designed to incorporate the latest trends in technology. Features such as water slides create thrilling experiences for guests.
Glide across the Indian Ocean in pursuit of dolphins or immerse yourself in the resort's luxuriant flora and fauna above and below the waves. Le Méridien Maldives Resort & Spa is a marine hideaway where you may learn the art of travel.
If you wish to learn about the resort's passion for the land, sea plants, and creatures, start at the Marine Hub. Explore our sustainability mindset, participate in unique activities such as mangrove conservation, learn how to husk and scrape a coconut, and explore the resort's environmental programs behind the scenes.
Learn about sustainable agricultural practices, including their links to traditional ways of foraging and conserving food, garden-to-plate philosophies, and their influence in a nation established from an archipelago.
Bodu Finolhu – Private Island:
The resort's private island, Bodu Finolhu, is full of tropical plants and has a beach that goes all the way around. Families can use the Le Méridien Family and Kids' Hub, which has activities like folk tale storytelling, art education, and marine conservation, among other things.
Visit the Explore Spa at Le Méridien Maldives Resort & Spa to find a refuge of natural beauty where you can relax and rejuvenate. Our spa is brimming with magnetic energy and artistic expression. We provide massage and body procedures that refresh your senses and give you a sense of being in a specific location.
Yoga with a view of the Indian Ocean, weekly classes, and more can help your body and mind feel better. Yoga: A devoted yoga teacher leads classes for people of all levels. Boot camp is a short, intense group exercise class that works both the lower and upper bodies. The boot camp works on many muscle groups by combining different strength-training exercises.
---
Activities
When you vacation on this fun island, there is no limit to how much fun you can have. At Le Méridien Maldives Resort & Spa, we have put together a list of the best water sports you can do with your friends, family, or even yourself.
Cruise toward the setting sun and head to where the dolphins of the Maldives come to eat. A breathtaking experience where you can watch dolphins jump over the waves as the colors of the world around you change. The Maldives is a great place to watch dolphins because there are many different species. It just takes a little luck.
Le Méridien Family Kids Hub
Kids' Hub at Le Méridien is a perfect place for your kids to enjoy and make new friends while learning new activities. With a varied range of appealing activities as well as learning games, your kids can have just as great a time as you.
To conclude, at the full-service spa, you can unwind by getting a massage, a body treatment, or a facial. You can swim in one of the two outdoor pools and then relax on the private beach. All-inclusive rates include meals and drinks at restaurants and bars on the property. Although many services, like some restaurants and activities, may have extra costs, we can assure you they are worth your money and time. You can eat Japanese food at Tabemasu, a restaurant with an ocean view, or you can stay in and order 24-hour room service. So run to your phone and book your rooms as soon as possible.