Filitheyo Island Resort Guide
Faafu Atoll is one of the most beautiful atolls in the Maldives. Filitheyo resort is located in the heart of Faafu Atoll, Republic of Maldives, and you can explore amazing marine life. It's time to explore the underwater life in the Maldives, and Filitheyo resort can be the best place to stay. The island is 210,000 meters long, and tall palm trees surround the island. The island is famous for its white sand beaches that will make you feel refreshed. The beaches bring the ultimate serenity, and the crystal clear water of the Indian Ocean will get a nice view.
The island also offers the option to enjoy underwater activities like scuba diving. Thus, you can arrange a perfect vacation in the Maldives, and the Filitheyo resort will bring the ultimate pleasure. The resort also has private safari cruises, and you can explore the natural beauty on traditional wooden boats.
The resort will give you the best experience, one of the best luxury resorts in the Maldives. It's only 118 km from Male, and you can reach your destination quickly. You can easily book your resort in the Maldives, and you will feel confident to begin your journey.
---
Why choose Filitheyo resort?
Filitheyo resort is the best place to stay if you want to explore peace of mind. The resort even allows you to enjoy real adventures. Thus, you will feel good, and your vacation will become memorable. Filitheyo resort has 118 villas, and you will explore the pleasant ambience. Also, they have a restaurant and bar where you can enjoy traditional foods with exotic flavours. Thus, you will learn why Filitheyo resort has become one of the top places to stay in the Maldives. There is the option to book your villa online, and it will help you travel confidently.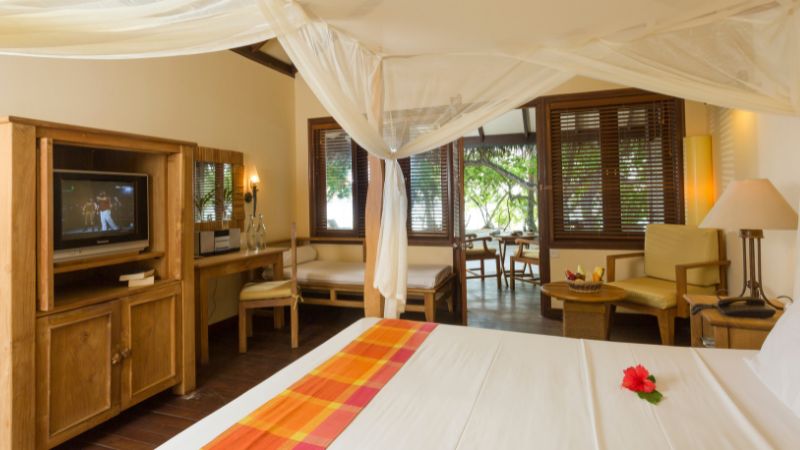 ---
How to reach Filitheyo resort?
First, you need to reach Male International Airport. Representatives will help you avail of the seaplane ride to reach your destination. The seaplane rides are accessible between 6 am-3 pm, and thus it's good to make a booking. Also, it would help if you knew the schedules that enable you to book the ride quickly. Approximately it will take 35 minutes to reach Filitheyo resort from Male International Airport. Next, you need a 15-minute boat ride, and finally, you will get to Filitheyo resort. Once you get to the spa, you will feel better, and the pristine natural beauty will purify your soul.
---
Accommodations
Filitheyo resort has 118 villas, and here is a clear view of the types of villas. Once you learn the estate details, you will find it easy to book your room. Now, you may book your villa online, and it gives you the confidence to plan your trip: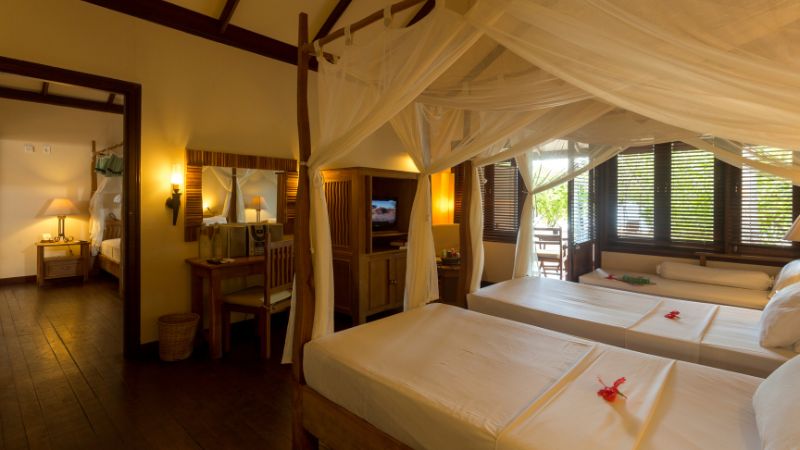 There are a total of 80 superior villas featuring king-size or double beds. The villa is suitable for 2-3 adults and one child.
The deluxe villas have kind or double-size beds, and 15 villas are available for guest accommodation. The villas can accommodate 2-3 adults and one child.
These villas have double beds, and there are 16 villas. The villas are suitable for two adults and can be the perfect option if you are planning a private holiday.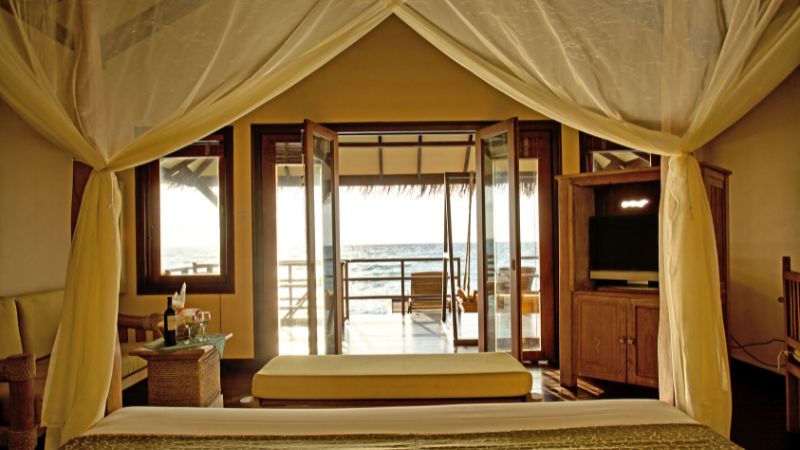 The villas are perfect for planning a trip with your entire family. These villas feature kind and double size beds. The villas can accommodate 4-6 adults and two children.
Once you know the rooms' features, you will feel confident to book your villa. Hence, you will learn how your Maldives tour will become memorable.
---
Dine and Wine
The resort has exclusive wine and dining facility, and you will explore Maldives's authentic culture and tradition.
Here is a quick view of the restaurants and bars offering exotic foods:
The main restaurant- offers buffet-style cuisines from all across the globe. Here, you will find the 14-day cyclic menus, and you can enjoy breakfast, lunch, and dinner with your family and friends.
Sunset Restaurant and Bar- is another place to get fresh juices, coffee, snacks, cocktails, etc. And the exotic European wines will bring unique flavours. Thus, you can travel to a different world that brings true pleasure.
Filltheyo Main Bar- is another excellent place coming up with a wide range of beverages. You may enjoy refreshing drinks under the shades of palm trees.
Special Beach Dinner- is suitable for people who want to celebrate special moments. There is the option to enjoy the food at the beach or the sunset pavilion.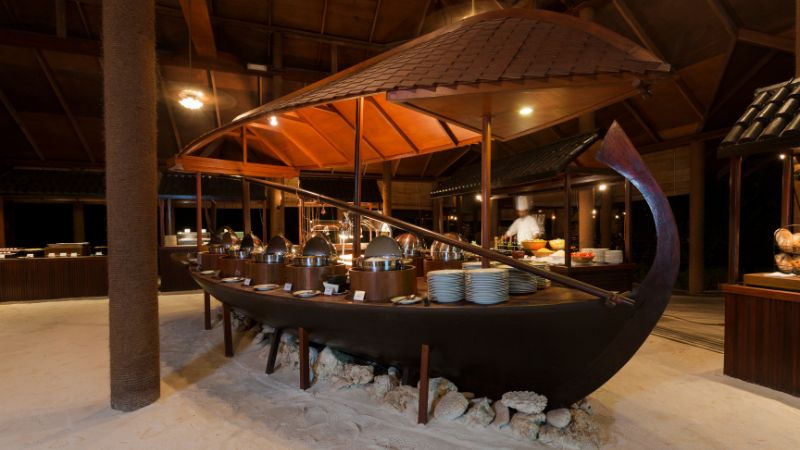 Hence, enjoying delicious foods at Filitheyo resort becomes easy, as exploring the memorable moments in time. Filitheyo resort serves lip-smacking dishes, and the wines carry authentic flavours.
---
Facilities at the Resort
Before you book your room, it's important to know the facilities available. Here, you will get familiar with the facilities they provide and thus you can book your room confidently.
Spa and wellness: Here, you can enjoy a relaxing spa that helps you overcome life's stress. It helps you explore the ultimate serenity purifying your mind and soul.
Library: The library gives you access to different books and you will learn interesting things. Library is accessible for all guests and it gives you a better experience.
Gym: Next, you can get access to the gym that helps you continue your workout session. Thus, you will stay fit while travelling which boosts your self-confidence.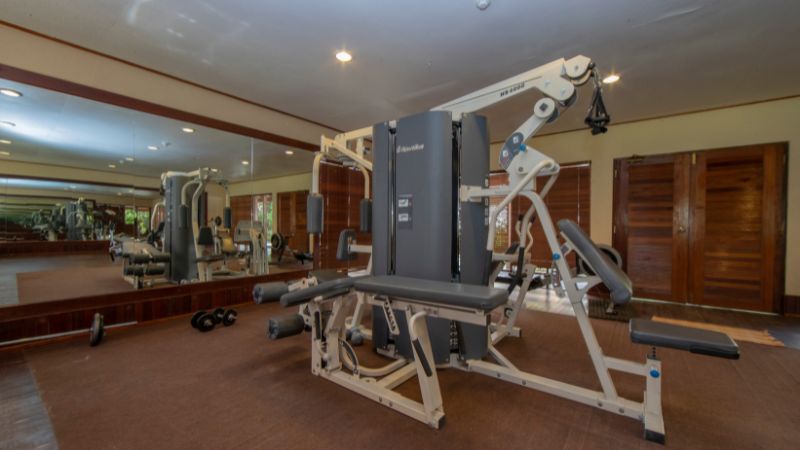 Souvenir shop: The souvenir shop helps you find the nice gifts for your family members. Here, you will find a vast collection of gifts and it's easy to choose the feasible one.
Renewal of Vows and Wedding ceremony: The resort helps you organize renewal of vows and wedding ceremony. It will tell your ultimate love story and you can explore life in a new way.
---
Activities
Excursions
Fishing during the night and morning: Night and morning will bring the true excitement and you will enjoy catching fishes. Morning and evening are the best time to catch fishes and here you will get better opportunities.
Snorkel safari: Snorkel safari brings the real thrill and you will enjoy swimming. This safari will help you swim using a breathing tube and you can explore the world under the seas.
Island hopping: Do you want to explore the amazing islands in Maldives? Island Hopping will help you explore the natural beauty of the islands.
Witnessing sunset on the cruise: Now, it's easy to witness sunset on the cruise and it's time to explore the stunning beauty. The resort helps you enjoy a cruise ride and it becomes easy to enjoy sunset.
Whale shark snorkelling trip for the entire day: Whale shark snorkelling helps you explore the whales swimming through the blue waters. It helps you enjoy the real adventures and you can swim with the whales.
Lucky manta snorkelling for a full day: The graceful manta rays will make your Maldives trip memorable. Lucky manta snorkelling will help you explore the amazing lucky mantas.
Stand-up padding: It's another adventurous water sport, and it requires a stand-up paddleboard. It would help if you stood on the boards that would float on the waters.
Kayaking: Kayaking is another water sport that brings real fun. You will ride on a narrow boat with a double-blade paddle to move through the waters.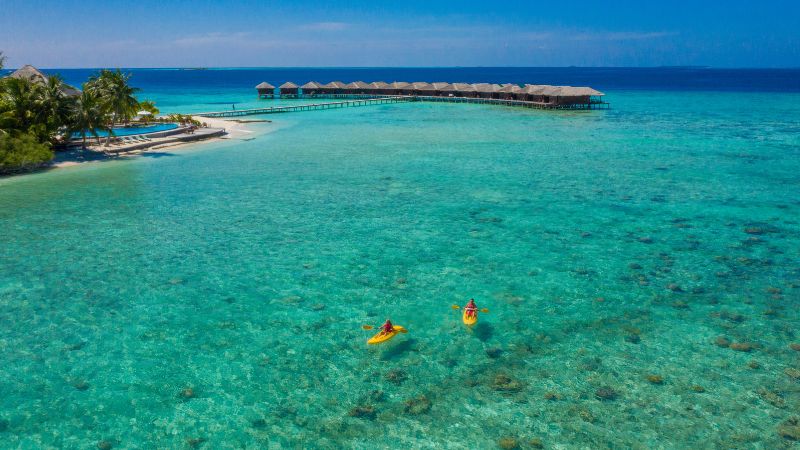 Volleyball: Do you want to have some fun? Here, you can enjoy volleyball and it's one of the best dryland activities.
Table Tennis: Table tennis is one of the great indoor games and it will bring ultimate fun. It's easy to join a table tennis game and it brings true joy and ecstasy.
Billiards: It's a nice pool game and the resort helps you enjoy the indoor game. Anyone can play the game and it's a traditional game.
Board games: Next, you can enjoy the board games and you will learn how they bring unending fun. It's time to start playing the board games and you can even win rewards.
Diving: Diving brings the thrill and you must a good breathing tube. It helps you avoid injuries and you will enjoy diving into the blue waters.
Filitheyo resort has the option to enjoy different activities such as:
Diving helps you explore real adventures, and there are multiple dive sites. It will help you have an excellent time with the marine creatures.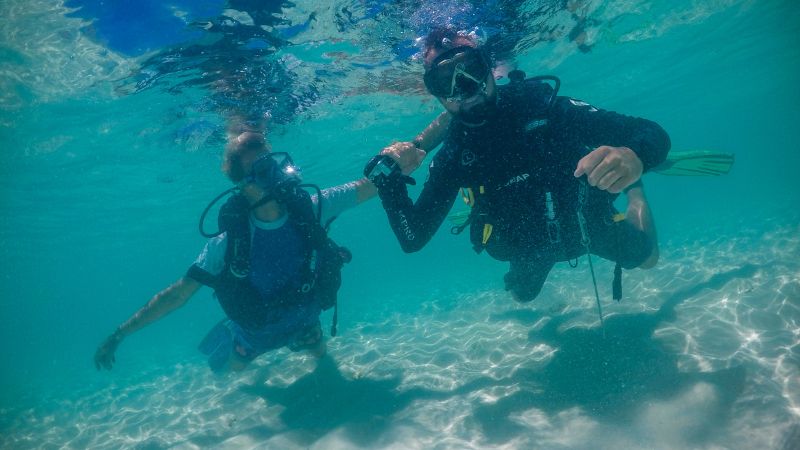 Filitheyo resort has the option to enjoy scuba diving and underwater adventures. It will help you explore the marine world, and you will feel excited to participate in the activities. You will catch glimpses of the fascinating sea creatures that make your vacation memorable. They also offer diving courses such as International Aquanautic Club (IAC), PADI, CMAS, and SSI. Now, choosing the diving course is easy, and you will enjoy diving. The diving courses are arranged in small groups, and there is one diving instructor.
Finally, you get a clear view of the activities, and Filitheyo resort makes it easy to explore the Maldives and the marine world. Once you book your villa, you will enjoy your tour without any worries.